February 14, 2010
Basta o primeiro livro de Kevin Brownlow, The Parade's Gone By … (1968), contendo muitas entrevistas com atores, diretores e técnicos do cinema mudo e o documentário em 13 capítulos,Hollywood: A Celebration of the American Silent Film (1979), realizado de parceria com David Gill e produzido pela Thames Television, para consagrá-lo como o maior historiador da era silenciosa da 7ª arte.
Brownlow foi também responsável pela magnífica restauração do clássico Napoléon (1927) de Abel Gance e salvou outros filmes para a Photoplay Productions, a companhia que fundou com o objetivo de fazer importantes restaurações: O Águia / The Eagle, O Fantasma da Ópera / The Phantom of the Opera, O Ladrão de Bagdad / The Thief of Bagdad e Em Busca do Ouro / The Gold Rush, para citar apenas algumas.
Depois da série Hollywood, Brownlow e Gill fizeram: Unknown Chaplin: The Master at Work (1983), Buster Keaton: A Hard Act to Follow (1987), Harold Lloyd: The Third Genius (l989),D.W. Griffith: Father of Film (1993) e Cinema Europe: The Other Hollywood (1996) entre outros.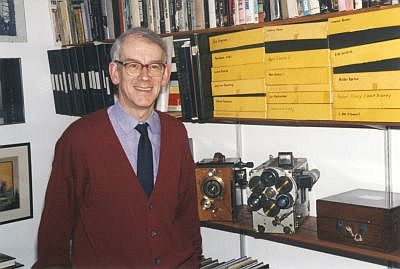 Desde a morte de Gill em 1997, Bronlow continuou a produzir documentários entre os quais Lon Chaney, a Thousand Faces (2000), Cecil B. DeMille – American Epic (2004), Garbo (2005), produzido pelo Turner Classic Movies para marcar o centenário de nascimento da atriz e I Am King Kong!: The Exploits of Merian C. Cooper (2005).
A bibliografia de Brownlow inclui outros livros admiráveis como The War, the West and the Wilderness (1979), Hollywood, the Pioneers (1979), Behind the Mask of Innocence: Sex, Violence, Crime – Films of Social Conscience in the Silent Era (1992), David Lean (1996), a melhor biografia do renomado cineasta inglês, Mary Pickford Rediscovered (1999) com fotos raras da legendária atriz de Hollywood.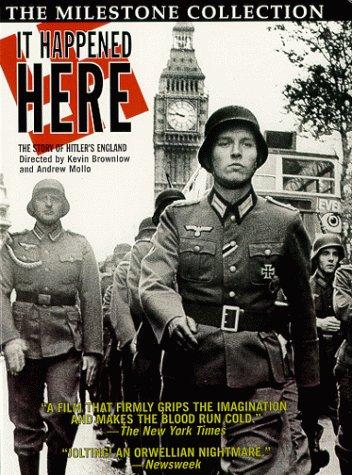 Brownlow realizou, com seu amigo Andrew Mollo, dois filmes: It Happened Here (1966) e Winstanley (1975). Ví apenas o primeiro, uma ficção histórica muito interessante contando o que aconteceria se os alemães tivessem conseguido desembarcar na Inglaterra em 1940. Os alemães lutam contra os resistentes, e a população civil, presa entre dois fogos, sofre sacrifícios sangrentos. A personagem central, uma enfermeira, obrigada a se engajar no serviço de saúde pró-nazi, descobre pouco a pouco o horror nos dois lados.
Cada tomada do filme foi recriada. Não foi usada nenhuma imagem de arquivo. A maioria dos atores não eram profissionais. Uma cena de doutrinamento, interpretada por autênticos nazistas, causou escândalo e foi cortada pelo distribuidor. Brownlow tinha apenas 18 anos quando começou a fazer It Happened Here e Mollo, 16. Após oito anos de muitas contrariedades e perseverança, o filme foi completado em 1964 com a ajuda de Tony Richardson, porém só foi lançado em 1966.